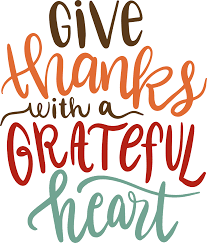 Dear Jordan Valley Community,
How is it already November? We are starting the second term with warmer than normal weather. We are so happy for the mild weather as students continue to use our sidewalks to get from place to place in the school. We continue to practice physical distancing where possible and frequent cleaning of student spaces. As we transition to colder weather, we will have some students use hallways and have the rest of the students bundle up in their coats for the short transitions. On days with inclement weather, we will have classes use the interior hallways with physical distancing in place between classes. We take the health of our students and staff very seriously and are grateful to have them to teach each day.
The window to make changes from online, in-person, and parent-led instruction is now open. You can choose any option within this window (Nov. 1st-8th) If you are happy with your current choice and prefer to continue in that way, nothing needs to be done.  If you have the need to change your current learning environment, be sure to complete the online form, found in Skyward, indicating your new preference.
As we begin this month of thanksgiving, I find myself reflecting on the last 15 months as the new administrator at Jordan Valley School. Each and every one of you has welcomed me into the JVS Family. I continue to be humbled and thankful to interact with your students, the staff and each one of you! We continue to learn, grow and support one another as we navigate each individual learning plan. The ability we all have to adapt, like the chameleon, is remarkable and I am so appreciative of everyone's flexibility and growth mindset.
Stacey Nofsinger, Jordan Valley Principal 
PTA
Our Parent/Teacher Association LOVES Jordan Valley & its students! We have recently received amazing supplies for the Home Living Lab worth $500! Thank you for helping our teachers and students have the necessary materials to learn & grow!
Recently, PTA has also provided our Art Specialist with clay and glaze to assist our students in making ceramics.
Student t-shirts with our new chameleon logo were also partially funded by PTA.
How do we say thank you to our PTA – become a member! It only costs $5. Join here: https://jordanvalley.new.memberhub.store/store
Learning Option Change Window open Nov. 1 through Nov. 8th.
Throughout the pandemic, Canyons School District has worked to provide families with in-person and remote learning options so they can choose what works best for them given their educational needs and health considerations.
Consistent with that commitment, and knowing circumstances can change, schools will soon be inviting families to submit end-of-grading-period requests to switch learning options.
Those wanting to shift from in-person to one of two remote learning options available, or from remote learning to in-person instruction, will need to submit a change-request within the timeframe advertised by their school. No action is required of families who wish to stay with their chosen path.
The three learning options are the same as described at the beginning of the year: In-Person Instruction; Online Instruction; or Parent-Guided, District-Supported At Home Instruction. An explanation of those options can be found at canyonsdistrict.org.
Schools will share detailed instructions for submitting change requests.
The choices parents make during this window will guide the complicated process of shifting teaching assignments and allocating other staffing and classroom resources. For this reason, we cannot entertain late change requests. Learning option changes will take effect with the start of the trimester on Monday, Nov. 23.
FREE MEALS TO FUEL FRIDAY LEARNING: Fridays continue to be a day for independent, at-home learning for students — and CSD's Nutrition Services Professionals continue to make sure they are properly fueled for a full day of study. On Thursdays, our lunchroom has  doubled the number of meals we normally prepare, adding an extra sack meal to the mix for students to take home and enjoy on Friday. The sack meals will be made available free of charge for as long as federal grant funding remains in place. Efforts will be made to distribute the meals at the end of the school day so they can be quickly refrigerated. This is important as the sack meals will contain perishable items. If you would prefer not to receive this sack lunch, please contact the main office to opt out.
Upcoming Events:
Nov. 1-8 Window open for learning options (changes only)
Nov 17 Picture Retake
Nov 20 School Community Council
November 23 Start of 2nd Trimester
Nov 25 – 27 Thanksgiving Recess – no school
December 14-16 Silent Auction Fundraiser (in lieu of Holiday Boutique)
December 21 – January 1 Winter Recess – no schoo