Congratulations Kelsie Wilson!
Jordan Valley School 2020-2021 Teacher of the Year.
Kelsie Wilson has been named Jordan Valley School Teacher of the Year. This year has been unusual to say the least, but our teachers and staff have been amazing. Congratulations, Kelsie! Your service and dedication has been Beyond Amazing. Our JVS school roster includes all exceptional learners, and Ms. Wilson teaches with exceptional professional capacity. 
Principal Stacey Nofsinger presents award to Kelsie Wilson.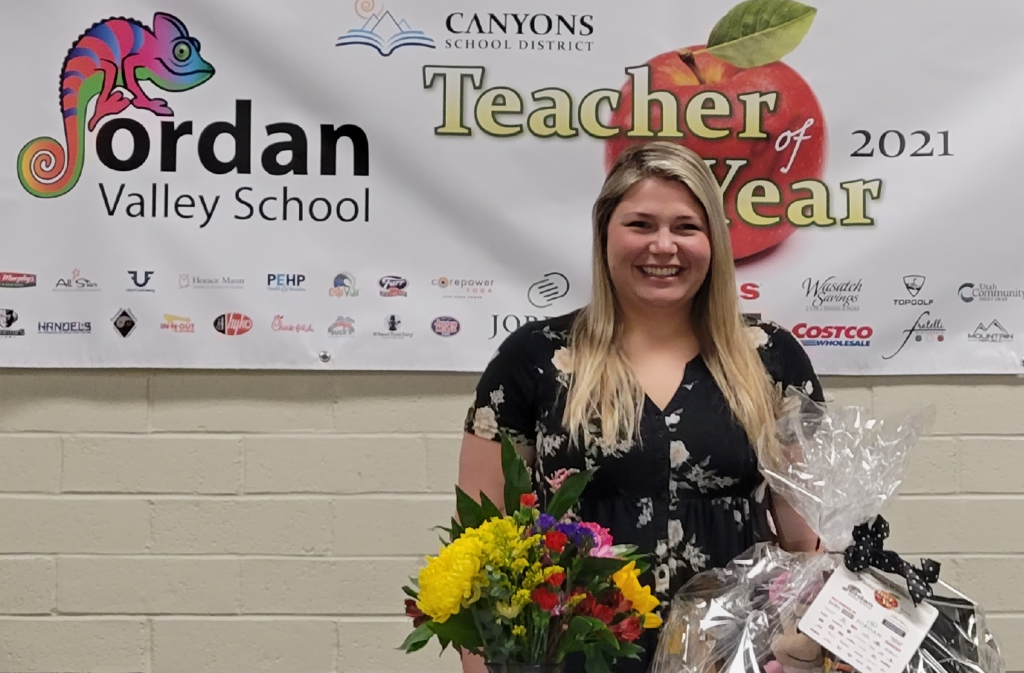 Kelsie Wilson - Jordan Valley 2020-2021 Teacher of the Year award winner